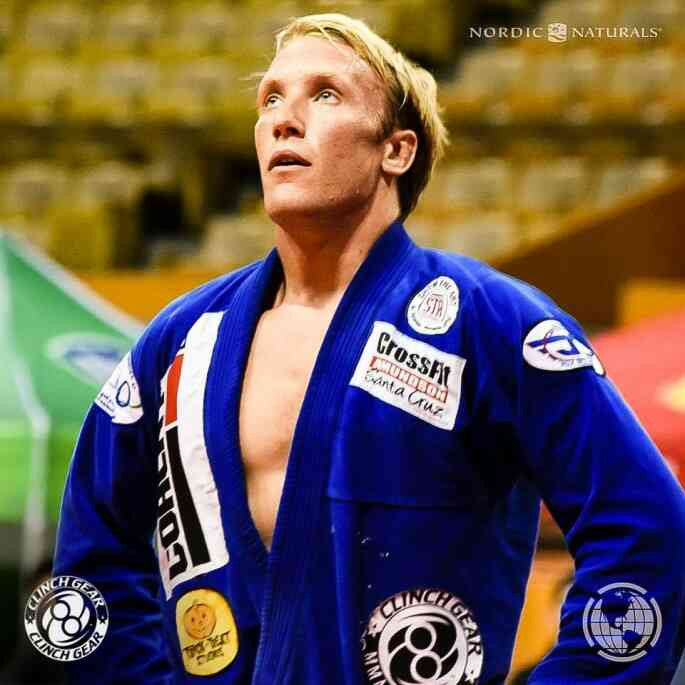 Hey guys!
Last month I competed in two tournaments, faced four different opponents and was able to come away with four victories all by armbar! First was the BJJ Tour California which was held in Asuza, CA. I travelled down with my girlfriend Keila and her son Gabe and she was really excited to watch both of us compete. It was only the little man's second tournament and after two tough fights he came away with the gold! I only had one opponent in my division which was my friend Vinny Di Lucia. He's a really nice guy and we're buddies but when it was time to fight we both went for it all out. In the end I was able to get the armlock from the sidemount which I showed in my last Technique of the Week and came away with the gold!
Only one week later I competed again in the BJJ American Cup. There were supposed to be five people in the bracket including my good friend and training partner Osvaldo Queixinho but he was unable to fight due to the birth of his little baby boy only a day before the event. So happy for him! Since Queixinho was unable to fight it left only his intended opponent, Caleb Kahn of Ralph Gracie, alone on the opposite side of the bracket, advancing automatically to the final. On my side of the bracket I would have to face two tough opponents in Manny Gonzalez, also of Ralph Gracie, and Itabora Ferreira, of Alliance, before facing Kahn in the finals. Manny Gonzalez is an athlete that I've always wanted to compete against ever since blue belt. We would always fight in the same tournaments, often in the ame division, but by chance we had never crossed paths. I always liked his style of Jiu-Jitsu and I always thought it would make for an exciting match. And I was right. Luckily I was able to stay up on points for most of the match but Manny was really game and I had to do everything I could to keep him under control. Towards the end of the match I was able to secure a tight armbar from the closed guard for the victory.
Next was Itabora Ferreira. Itabora and I used to train together and I even faced him once in a tournament as a blue belt so I'm very familiar with him. He's a very good guy and even though he could have fought a couple age divisions up he was very brave in deciding to compete in the adult division. Fortunately I was able to secure a wrist lock from the closed guard armbar in this match as well (set up can be found in a past Technique of the Week) and with that I was through to the finals.
The finals would be against Caleb Kahn. He is another competitor who I am very familiar with, having seen him compete against multiple teammates of mine throughout the belt levels. We competed against each other for the first time at this past year's BJJ Tour US Open and I was able to come out on top on points after a very tough match. This time the match was tough as well, but after escaping three tight armbar attempts I was finally able to secure one tight enough to finish the match and take the Gold!
Please check out the highlight of these four matches here and go back into the archive of my Technique of the Week's to see the explanation of the moves applied!!
Stay Tuned!! Ossssssssssssssss