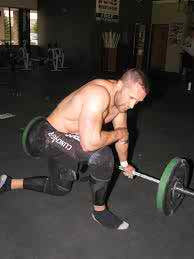 If you're an MMA Fighter looking for ways to improve your stamina and aerobic conditioning, then you're in the right place.  The greater your endurance ability, the greater ability you'll have to outlast your opponent in a mixed martial arts match and be the last man standing.  Check out these twenty tips for improving your stamina and endurance.
Interval training rocks
Sprint for one minute.  Walk for one minute.  Repeat 15 times and you have excellent example of interval training.  Switching between extremely fast and moderately intensity training will deliver an overall elevated heart rate at maximum capability for the full amount of time, even though you're only training at max capacity for half of that time.  Trick your body into working harder than it ever has before.!
Lift weights – faster
Exploding into your repetitions will make your sets more intense, allow for a greater number of repetitions, and stimulate plenty of slow and fast twitch muscle fibers.  Instead of pressing the barbell for 4 seconds per bench press repetition, lower the poundage of the weight by 25% and complete each repetition in 2 seconds.  Speed, speed, speed!  Be sure to keep safety in mind, never exploding into any repetition which may cause damage.
Vary the cardio
Yes, you love the treadmill.  But your body will benefit most from using various kinds of cardio.  You want to train your body to respond to demands on all levels, because you will need them in the ring.  Mix up your running, elliptical machine, climbing and other movements.
Performance goals
Keep track of how any minutes, at what weight/intensity, and any other details regarding how you are completing each movement in the gym.  You can't push yourself to improve if you don't have clearly defined performance benchmarks in which to target and eclipse with each workout.
Warm it up
Just 5 to 10 minutes on the treadmill or on a brief walk before you begin your training session will help to get your blood flowing and open up your lungs, thus making you that much more capability of growing and maximizing your stamina ability once the training begins.  It'll also help you to avoid injury.
Examine your diet
Without adequate protein, carbohydrates, and fats, your body will lack the tools needed for recovery (protein), function (fats) and performance (carbohydrates).  Enjoy a well-balanced and health diet not just for MMA stamina purposes, but for overall health and vitality.
Combine strength & cardio training
Anaerobic training (lifting with weights) and aerobic training (running, elliptical, rowing, or other cardio activity) can be combined to create a synergistic effect.  Your weight training workout turns into a stamina-building and fat-loss training session as well, as your heart rate never drops below an elevated rate.   You'll reap greater benefits by challenging your heart, muscles and cardiovascular system simultaneously, and make better use of your training time.
Stay hydrated
You're training your hardest, and your point of failure will occur when your muscles fatigue and you cramp up.  However, this will happen much sooner if you fail to give your body adequate water while training.  Consume at least a gallon of water per day to play it safe while blowing up your stamina capability through training.
High altitude training
While it's not for everyone and still debated scientifically, there is a huge faction of athletes that swear by thin oxygen training.  In some locales they will run in the mountains.  Others choose a chamber.  Recently, many in the gym have started training while wearing altitude masks.  The results are still unclear, but the huge following behind such training methodologies says there might be something to it!
Spar, spar, spar
You can complete all the gym and machine training in the world, but nothing forces your lungs to work harder than hand to hand combat, sparring and drilling with another human eing of equal size and strength.  Mix it up a bit whenever possible to give your lungs the immeasurable demands that always prove useful in real-life!
Give Tabata a shot
Blow up your lung capacity for the MMA ring by tackling Tabata training first.  Four sets of 60 seconds of intense physical exercise, followed by one minute of rest, repeated for 3 to 5 cycles.  You'll be begging for air – which means your heaving and recovery will result in you becoming a fighter that doesn't gas as quickly.
Shorten rest time between sets
Whether you're sparring, running drills, sprinting or lifting weights, you can improve your overall aerobic capacity and stamina levels by shortening the amount of time you rest between sets.  Shaving 90 seconds down to 60 seconds, for example, will go a long way in raising your oxygen output capability.
Run at different rates
Alternate jogging, sprinting, walking, and other paces of running in order to maximize the muscle and cardiovascular stimulation enjoyed as a result of the running movement.  On the mat, you'll go from relaxed to sizing up to outright attacking to defending – all requiring differing levels of stamina.  Be sure to be ready for all of them!
Stay healthy
Your best gains in stamina applicable to mixed martial arts fighting will take place after you're managed to train consistently for a sustained period of time.  You'll never get in amazing cardiovascular shape if you're only training 3 weeks each month.  Stay in the game by avoiding alcohol, sleeping regularly, and taking good care of yourself so you don't stay sick, and you can keep making it to the gym!
Train in a new locale
If you run daily, then you probably run the same track or the same block – the same distance each day.  Try running in a new area, and if only for exploration's sake alone, you'll be often going further than before.  This added stamina training will help you in the ring when your opponent starts to gas and you are just getting started, stamina-wise!
Mix it up
Continually challenge your body to adapt and adjust to new and changing routines by mixing up exercises, set and rep ranges, and even the facilities in which you train.  As long as you're challenged and training in a new way, your muscle and lungs (strength, power and stamina) will be continually improving.
Explode!
Utilize movements such as jumping knee trucks, power pushup, and burpees to maximize the use of fast-twitch muscle fibers.  You'll enjoy this kind of explosive power the next time you're trying to pick up an opponent or pull yourself out of a pin.
Compound > Isolation
Anytime you're not sure if you should choose one exercise over another, select the movement which will utilize the greatest number of muscle fibers or groups.  Squats always beat out leg extensions, and chin-ups always beat out lat pulldowns.  Pulling the stabilizer muscles and numerous muscle groups into play will result in the recruitment of a greater number of muscle fibers, which leads to more blood, more oxygen, and more opportunity for the MMA fighter to improve his or her stamina.
Flip it
See if your training center has a training tire (or will order one).  There are dozens of movements you can employ to build up your strength, endurance, explosive power and even grip – in addition to stamina – using the tires.
Diversify
Training with weights, drilling, and sparring is a great way for the MMA athlete to improve his capability, strength, skill set and overall winning ways.  However, tossing in the occasional foray into sports like basketball, tennis or other will help to keep your senses piqued, your balance and core strength high, and overall athletic ability at its highest point.  Some of the best football players were also stars in basketball, and some of the greatest MMA fighters excel in other sports as well.  Mix it up!