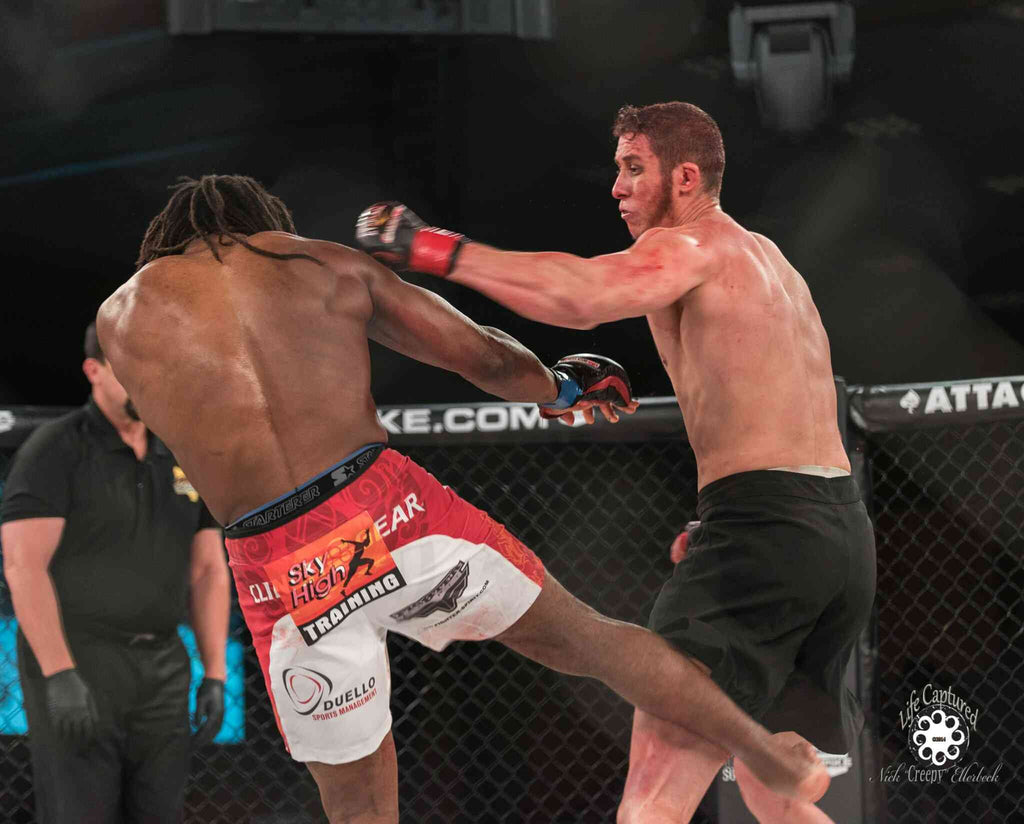 Being a successful MMA athlete or boxer isn't always about which fighter has the best skill set.   Yes, experience and ability to perfectly execute punches, kicks, takedowns and submission moves are all essential. However, the athlete that 'runs out of steam' often loses to a fighter with lesser fighting ability, that hasn't tired yet. If you want to be able to execute your perfectly practiced moves longer than the opponent, then you're going to have to learn to last longer in the ring.
Granted, cardiovascular training is essential for reaching top physical shape and maximizing your stamina. However, this training cannot take place unless you've given your body the proper foods needed to fuel these workouts. Nutrition is the key to greater endurance, which will allow you to train longer and harder, and last longer in the ring or match. Let's dig in!
Time our your meals.   Most people tend to stick with the traditional 3 meals a day plan. Your body can only assimilate 30 to 40 grams of protein per meal, and large meals tend to leave you bloated and uncomfortable. Stick with 5 to 6 smaller meals each day, and you'll feel worlds better.   Your body will enjoy a steady stream of nutrients almost around the clock.
Record your macronutrient intake. Protein gives your muscles the amino acids they need to repair and recover.   Carbohydrates give you the energy you need for training. Fats are required for your body's functions and more importantly, vitamin absorption.   Choose a wide variety of steak, chicken, whey protein, along with rice, pasta, vegetables, fish oil and eggs.   Enjoy fresh fruit. Some snacks of the junk food variety are acceptable early in the day, but work to avoid extra salt foods, as they lead to water retention.
You're going to need to learn to develop a healthy relationship with the foods you're eating.   Don't look at endurance training eating as a task or a chore – make it a part of your daily schedule. Choose foods you enjoy and design your meal plan accordingly. If you suffer through your dining, then it'll always only be a part-time thing. Make it a permanent part of your lifestyle by choosing foods you love!
Staying hydrated is a key to proper bodily function. Plus you'll avoid the nasty muscle craps that take place when you're training in warm temperatures for extended periods of time. If you notice feelings of fatigue or urinate a dark color, then it's time to bump up your water consumption. Most people need at least a gallon of H2O per day. Fighters training hard need up to triple that. One gallon to two gallons a day will always keep you hydrated enough to train long and hard.
Finally… Always start early! Even if you're not hungry in the morning, you should begin your day with a small breakfast. Your body has been without nutrients – particularly protein – for 8 hours or more. Don't try to enter your endurance training session on an empty stomach. Eat, drink, digest, then begin your tough training.   You'll never be a top MMA fighter if you cannot train for stamina – and eating right is how you make that possible!