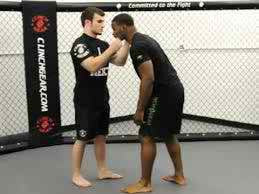 Most MMA fighters devote a great deal of time and attention to nailing down the ideal training system.  They create a rigorous, well-planned system of drills, sparring, running, weight training, stretching and more, and when they're in the gym, they are spot on with everything they do.  Then, many of them will leave the gym, grab some fast food, and have a few beers while watching television that night – almost completely washing away many of the potential gains they could have seen for the day, and hampering their recovery efforts.
Diet plays a huge role in the success of the MMA athlete.  If you eat the right kinds of protein, your muscles will recover faster following training sessions.  If you consume adequate carbohydrates, you'll have the energy to train and the right tools for better digestion.  Consuming healthy fats will improve brain and organ function.  Here are some factors to consider when planning your ideal diet for MMA success.
Eat frequently
In the old days, athletes would consume three big meals each day.  Since athletes need a LOT more calories than their non-training friends, this meant those plates of food became larger and larger as caloric demands increased.  Wise athletes soon discovered that smaller, more frequent meals (5 to 7 a day) are easier on the digestive system, bump the metabolism, and give the body a steadier stream of nutrients for use throughout the day.  Cut up your 3 large meals into 6 smaller meals, and you'll see much greater comfort and energy.
Shop the outer ring
Choose the right kinds of food by sticking to the OUTER rings of the grocery store while shopping.  Fish, chicken, lean beef, and dairy give your body the best options for protein.  Pasta, potatoes, rice, fruits and vegetable fuel your body for its great carbohydrate need.  Stick with fish oil, almonds and egg yolks for your body's fat needs.
Drink up!
If there's one thing most athletes do when training, it's SWEAT!   You lose a lot of water while training.  Without this water, your muscles cramp, your brain doesn't function as quickly, and recovery can be very slow.  By the time you realize you're thirsty, you are already quite dehydrated.  Drink at least one gallon of water each day.  More than that is even better.  Stay away from sugary drinks at all costs.  If you need coffee or tea, be sure to drink two cups of water for each cup you drink, in order to ward off dehydration.
Watch the stimulants
Speaking of dehydration, the use of stimulants and supplements can provide some terrific benefits for the athlete seeking a bump in energy, but can also lead to chronic dehydration as well as a dependence upon them.  Take days off, keep the caffeine intake moderate, and never become dependent upon these substances to train or even just to function.  Finally, you should never use a substance which is forbidden in the athletic league you choose.   Do your research, because some of the banned substances can be surprising!
Train hard, party light
Alcohol is a favorite of young, aggressive athletes.  You train hard, so you want to party hard too.  Heavy alcohol use leads to dehydration, lower testosterone levels, and an overall feeling of sluggishness when we try to train the following morning.  There's nothing wrong with having a beer or two with your friends (provided you are of legal age), but drinking 4 to 6 glasses or more on a regular basis is going to seriously impair your long-term progress.  Before each drink, ask yourself if the feeling that beverage delivers is more important than the MMA progress you've been training so hard to attain!
Keep the calories high
Don't starve yourself.  There will be times when you may need to limit your water intake or choose some lighter foods if you are trying to make weight, but otherwise, you should be giving your body plenty of fuel for long and strenuous training.  If you notice yourself growing heavier and staying lean, then you know you are just gaining muscular weight.  If you find your pants getting tighter and waistline growing, cut back on the carbohydrate intake but keep the protein high.
Most of what you need for successful MMA nutrition is common sense.  Eat moderately, choosing healthy foods.  Stay hydrated and take care of yourself.  Above all, listen to your body.  If you don't have the energy to train, bump up your calories.  If you have headaches, cut back on the alcohol and caffeine and boost your water intake.  Above all, remember that taking care of your body is essential for MMA success.  Eat right, train right, and you'll maximize your chances of success once you get in the ring, cage, or anywhere else where you need to perform at your best!