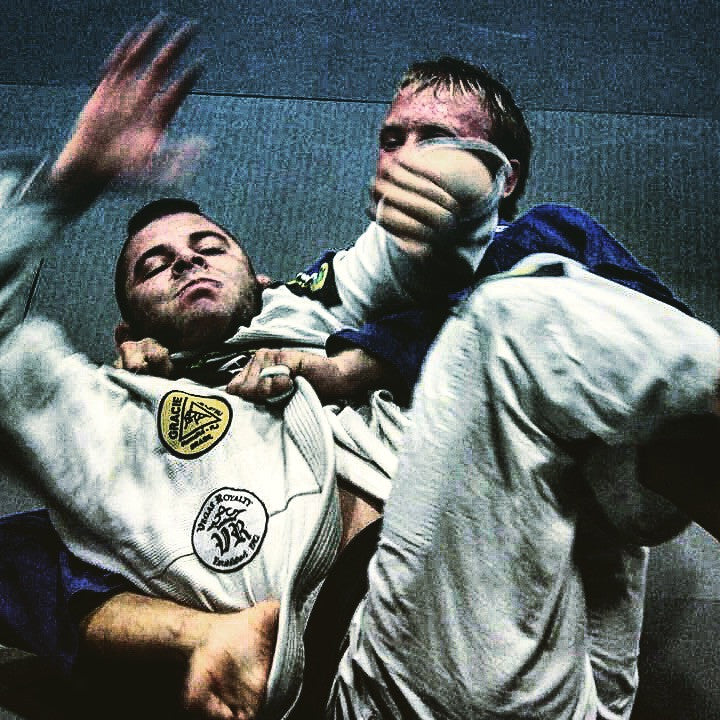 Hey Guys
Last month I competed in two different competitions each only a week apart from the other. First came the BJJ Tour Nevada in Las Vegas then the following week I travelled out to New York City for the first time for the IBJJF New York Pro.
In Vegas I had three fights (highlight below) in which I fought Gabriel Checco twice, finishing him both times, once with an armbar from the closed guard and once with a choke from the back. Then in the final of the Absolute division I went up against Ultra Heavyweight Carlos Farias and won on a ref's decision. I used a lot of strategy in that fight, making sure to stay on the attack without putting myself in a vulnerable position and it ended up paying off in the end. I came away from the tournament with $1,500 in cash prizes which I am going to put toward my trip to Portugal next month to compete in the IBJJF European Championships. I made the trip to Vegas with a couple of my young students Owen, 8, and Tyler, 10, and their parents and it was killer to see the kids competing and enjoying the BJJ lifestyle.
The following week I travelled out to New York for the IBJJF Pro where I stayed with a friend of mine Leonardo Delgado who took great care of me and made me feel at home. My friend Rafael Formiga whom I let pass through the semi-final of the US Open in October help set me up with Leo and also received me at his academy to train before the event. I fought against a tough competitor whom I know well by the name of Victor Silverio of GFTeam and ended up losing a close match by a sweep. I used to train with GFTeam when I travelled to Brazil and have trained with Victor multiple times and know his game fairly well. After a failed takedown attempt by Victor I ended up landing on top but was swept after making a mistake and ended up playing the majority of the rest of the match off my back in my guard. I still felt good about my performance though because I know Victor is a strong passer and I felt comfortable in my guard against him even though my top game has always been my strength. After the tournament me and a friend of mine from GFTeam Alexandre Bueno went and checked out Manhattan which is something I've always wanted to do. I come from the small town of Santa Cruz, CA so big cities like New York have always fascinated me and it was an awesome experience to be able to see Times Square and especially to see the view from the top of the Rockefeller Center. Next time I go out to New York I plan to stay at least two weeks so I can see more of the city and hopefully train more with Formiga and also drop in to see one of my old professors Paul Schreiner who is now teaching out of Marcelo Garcia's academy in Manhattan. Can't wait to go back!!
Next up is the IBJJF Irvine Open this weekend which should be my last tournament of the year, then it's time to get ready for Portugal!!
Stay Tuned!!