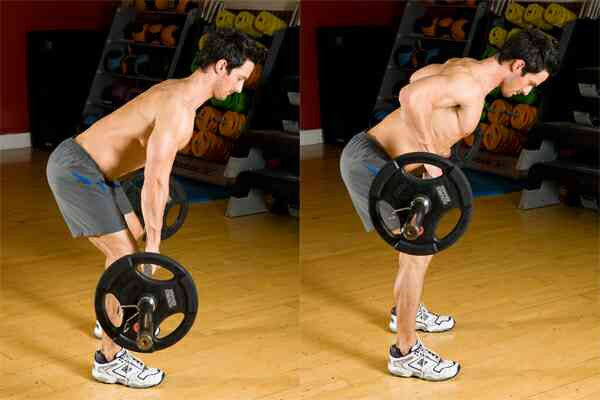 When it comes to high school athletes, weekly and daily training is fairly predictable.  Hours and schedules are legislated by state & school district.  Styles used on the mats (Collegiate, Greco Roman and Freestyle) are dictated by tradition and state policies.  Daily schedules usually relegate an athlete to afternoon drilling & repetition, followed by a cardiovascular workout (running, usually!) to build up stamina and endurance.  In some situations, early morning cardio is preferable, but that doesn't work for most busy high school students.
What an athlete often misses out when it comes to scheduling training is a very important part of the process which is highly useful for top wrestlers: Strength Training.  Most would consider strength training to be beneficial because, well, the stronger man often wins.  However, even more important than that is the key role in injury avoidance that strength training delivers.  The strain placed upon high school athletes lead to many injuries, from shoulder dislocations and back strains, to ACL tears.  The wrestler's entire body encounters serious stress on a regular basis, and building up (and maintaining) and foundation of functional strength is perhaps the top focus for an athlete trying to avoid these injuries.  Let's check out a few of the movements that wrestlers should be using on a regular basis to build up strength.
Pull-Ups
Hanging form a bar, slowly pull up your body using an overhand grip.  It don't mean a thing, if it has that swing!  Keep the repetitions calm and controlled for 3 sets of 8 to 12 repetitions, depending upon your body weight and strength levels.
Bent-Over Rowing
This exercise is terrific for building up all areas of the back in order to minimize back and neck strains.  Squeeze your shoulder blades together as you raise the bar with each repetition.  Knock out 3 sets of 12 repetitions, keeping your form very tight, and your head up!
External Shoulder Rotations
Keep your elbow tight against your side as you complete these controlled, focused repetitions to keep the shoulders and rotator cuff safe from injury.  Complete 3 sets of 15 repetitions for each arm.
Alternate Dumbbell Shoulder Press
Standing or seated, slowly raise a dumbbell above your head.  Use an 80 degree angle on the bench to avoid AC/RC joint damage.  Complete 4 sets of 10 to 12 repetitions.
Push-Ups
You're probably already integrating them into your drilling and warmups, but you can never give your shoulders, chest and triceps enough stimulation when looking to build strength and avoid injury.  Use 3-4 sets of 20 to 30 repetitions, stopping before failure each time.
Medicine Ball Pullovers
Build up your rib cage, back, chest, shoulder, and arm strength explosiveness – and protect these areas from injury preemptively – with the use of pullovers.   Use 3 sets of 10 to 15 repetitions.  Keep it light and feel every repetition.
Much of the strength seen from athletes is built from years of wrestling and drilling.  However, the body is not a machine – it is an organic, living collection of systems which do break down from time to time.  The use of dedicated resistance training for strength purposes will go a long way toward keeping the athlete safe from injury and performing better on the mats.  Make the time on off-days, or at the tail end of workouts to slip resistance strength training into your schedule.  The results will be a stronger you that is less prone to injury. Good luck!